Country Getaways is an independently owned professional Yorke Peninsula based accommodation booking service which has been operating on Yorke Peninsula for over 20 years.
On behalf of home owners, Country Getaways rent out properties all over Yorke Peninsula from Port Broughton in the north to Foul Bay in the south. These include beach houses, shacks, apartments, Bed & Breakfast properties, and executive rentals.
Country Getaways is the only accommodation booking agency on Yorke Peninsula representing the whole of the Peninsula.
Helen Easther-Smith owner and manager of the business has over 25 years experience in the tourism industry, is a qualified Travel Consultant with a Certificate in Travel and Tourism.
She has a family background in Real Estate and is born and bred on Yorke Peninsula. She is also a Committee member of the Yorke Peninsula Tourism Committee.
Accredited and award winning accommodation service
Country Getaways is a Nationally Accredited award winning business, having received SA Great 'Hall of Fame' status in 2009; and being a medal recipient at the South Australian Tourism Awards for 6 consecutive years since 2007.
In 2016 Country Getaways won the Specialised Tourism Services Award for the third time in a row at the Yorke Peninsula Tourism Awards, achieving Hall of Fame status.
Country Getaways was also the recipient of a Bronze Medal at the 2012 & 2013 South Australian Tourism Awards.
The Country Getaways office, staffed by a team of qualified & experienced Reservation Consultants, is situated in the heart of Maitland and is easily accessible by guests and property owners.
Country Getaways is a well known tourism industry name on Yorke Peninsula.
Phone Country Getaways today on 08 8832 2623 with your requirements and we will find the perfect rental for you. Our huge variety of accommodation means we can cater for all needs and budgets.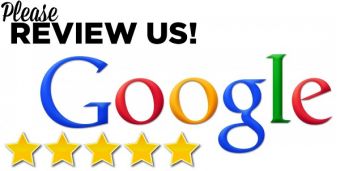 If you've stayed at a property with Country Getaways, we'd also love to hear your feedback about us and how we helped you with your stay, so that we can improve our service.
Please head to our Google Reviews page, and leave a review for us at http://bit.ly/2uRpp4G