Yorke Peninsula holiday accommodation & bookings
Book a Winter Special
Stay 3 nights for the price of 2!
Yorke Peninsula is one of South Australia's favourite holiday spots and coastal playgrounds.
There is plenty to see and do throughout the region, including:
Yorke Peninsula has some of the best beaches in South Australia; great for swimming, surfing, sailing, fishing or a family picnic
Innes National Park is an amazing place to visit - serene, yet full of wildlife, with bushland, rugged cliffs and secluded ocean beaches
Visit Yorke Peninsula's wineries, breweries & distilleries and sample local produce
Follow the Coastal Way road trip around the region
Yorke Peninsula is rich in Indigenous and European heritage. Visit the many museums, or explore the region with Aboriginal Cultural Tours
Walk The Yorke, a 500km leisure trail for walkers & cyclists
COVID-19 information for our guests (updated 3/6/2020):
Here at Country Getaways Holiday Rentals, we have over 220 holiday houses all over Yorke Peninsula, from towns to beachfront or simple seclusion.
We are pleased to be able to share Yorke Peninsula with you once again now that SA Government restrictions have been modified. (We remind you groups of 20 or more are still not permitted and social distancing still applies, in addition to our usual terms & conditions).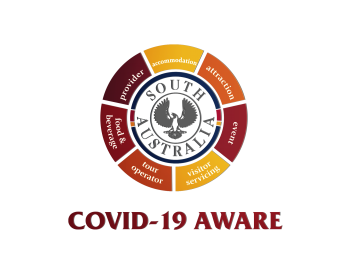 Our team have been taking additional precautions regarding cleaning. In the interest of everyone's safety (Guest, Owners and Cleaners), we suggest you also take precautions on arrival.
You may consider cleaning frequently touched areas such as door knobs, chairs, remotes etc. In the best interests for your safety, we remind you to BYO all bedding – quilt, pillows, sheets, etc. for rentals until further notice.
If we all do our part, we will come out stronger and wiser at the other side.
Our office is currently open Monday to Friday from 9.00am to 4.00pm for enquiries or general bookings. Please bear with us if the phone is engaged – just keep trying.
Follow our
Facebook
page or sign up to our newsletter below for
new accommodation updates, special offers, discounts & gifts
– some of our properties are offering
FREE nights!
Book early to avoid disappointment.
If you have any concerns, please contact us.
We appreciate your support for a South Australian small business – please endeavour to shop local on Yorke Peninsula – we all need you!