Yorke Peninsula holiday accommodation & bookings
Book one of our Specials!
Stay 3 nights for the price of 2!
Yorke Peninsula is one of South Australia's favourite holiday spots and coastal playgrounds.
There is plenty to see and do throughout the region, including:
Yorke Peninsula has some of the best beaches in South Australia; great for swimming, surfing, sailing, fishing or a family picnic
Dhilba Guuranda-Innes National Park is an amazing place to visit - serene, yet full of wildlife, with bushland, rugged cliffs and secluded ocean beaches
Visit Yorke Peninsula's wineries, breweries & distilleries and sample local produce
Follow the Coastal Way road trip around the region
Yorke Peninsula is rich in Indigenous and European heritage. Visit the many museums, or explore the region with Aboriginal Cultural Tours
Walk The Yorke, a 500km leisure trail for walkers & cyclists


COVID-19 information for our guests (updated 7/6/2022):
If you are planning a holiday on Yorke Peninsula, we look forward to welcoming you and have additional cleaning processes in place with cleaners having completed COVID-19 training.
Our office is open Monday to Friday from 9.00am to 4.00pm for enquiries or general bookings (closed public holidays & weekends).
A reminder that guests are required to bring all bedding with them, including linen (sheets, towels etc) unless it has been hired. Quilts & pillows are provided, however we ask that all guests bring their own pillows for their stay.


Before booking & travelling, please make sure you are familiar with any current COVID-19 restrictions regarding travel & gatherings, visit www.covid-19.sa.gov.au. Please follow social distancing requirements, in addition to our usual terms & conditions.
For more information, please view our Coronavirus Response page.
Follow our Facebook page or sign up to our newsletter below for new accommodation updates, special offers, discounts & gifts – some of our properties are offering FREE nights during selected periods.

We appreciate your support for a South Australian small business – please endeavour to shop local on Yorke Peninsula – we all need you!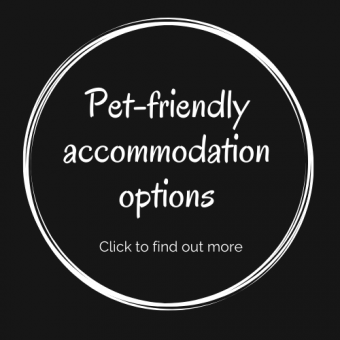 Subscribe to the Country Getaways newsletter